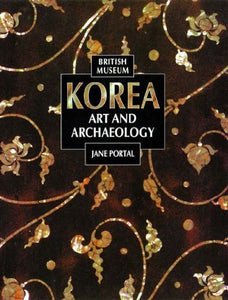 Korea: Art and Archaeology by Jane Portal
Regular price
$200.00
$0.00
Unit price
per
The geographical location of the Korean peninsula, which lies at the eastern edge of Asia between China, Russia and Japan, has been crucial to its history and culture. Divided into several states or kingdoms from early times suffering invasion and occupation from China, Manchuria, Mongolia and Japan, Korea nevertheless remained a unified country from the 7th to the 20th century.
Buddhism, introduced to Korea from China during the Three Kingdoms period, was to become the dominant religion throughout the succeeding dynasties, reaching its height of wealth and influence in the Koryo (1392-1910), but both traditions continued to be represented, making the art and archaeology of Korea particularly rich and diverse.
Jane Portal provides a balanced history of Korean society and its art from Paleolithic to modern time. Her writing style is lucid and factual with few opinions. She has references throughout the text. The photographs are gorgeous and are of the seminal items from the culture. She is a scholar for the lay reader. It is clear why the British Museum published this work. It is an excellent comprehensive history of Korea and its cultural arts.
Binding: Mass Market Paperback
Publisher: Thames & Hudson
Year: 2004
Package Dimensions: 9.5 x 7.5 x 0.6 inches
---